"Once you stop chasing the wrong things, the right ones catch you."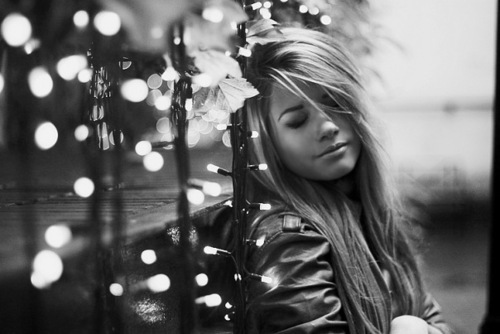 x 5'6"
x Straight, dirty blonde hair, lighter blue eyes, peach skin. Original hair was dark brown.
NAME
: Alyssa Taylor Serrano
NICKNAMES
: Lyssy, Lyssa, Lys(s), Lyssie, etc.
BIRTH INFO
: 17 - May 2nd - Taurus
GENDER
: ♀
SEXUALITY
: Straight
MENTAL APPEARANCE
:
ESFJ - "The Caregiver" or "The Consul" - Extraverted Feeling with Introverted Sensing
Alyssa is mainly classified by her bubbly, ditzy, and sweet nature. You can always find her laughing and smiling, hoping to please the others around her and raise their spirits. She loves being around varieties of people and enjoys the company of whoever, acquaintance or best friend, and almost always has time for being social with her siblings and other campers.
And, while usually it's hard to put her in a bad mood, if you do she'll try to shrug it off or walk it off. Which leads to her internal problem. A lot of negative emotions she feels are hidden away inside of her, the happiness she gives towards others being front. Over the years she's gotten so used to hiding behind a smile, it's even gotten to the point she's become overdramatic with her fake happiness. This is because Alyssa is afraid to burden people with her issues and also because she's not sure how to deal with it, mostly because she never had a role model in her life.
Also because of the lack of role model or even education she's not very smart and wise on subjects other than music, plays, healing methods, and monsters. She's also very immature for her age and tends to be sensitive and child-like if you get under her skin.
However, one known thing about her is the loyalty and dedication she possess. This is by far her best feature. She might even be a little too selfless for her own good.
IMMORTAL PARENT
: Apollo - God of Music, Sun, Healing, Poetry. . .
POWERS
:
Major -
x Photokinesis - This is her main and overall power that she's been using since she was eleven. While using this, she's able to manipulate the light around her into tangible or intangible objects such as weapons, shields, light boards (her signature item), and other things. She's also able to "generate" small ounces of light into spheres by using whatever limited source she can. Of course, this power words well in the daytime.
x Minor Healing - Unlike the above, this is her side. She can heal minor cuts, bruises, burns, and scrapes. But nothing major. It also drains her more.
x "Siren Singing" - A more recently discovered power she has. While in action she can induce moods on other people around her by singing different sorts of songs.  
Minor -
x Can speak in accents that she come in contact with, may that be through listening indirectly or speaking directly to someone. She can also copy voices for short periods of time after speaking with them.
x Naturally, she's an expert at bow and arrow. Yet, she doesn't like using it unless she must.
x Alyssa can sing in just about any female range, but her strong points is first soprano.
HISTORY
:
Pre Camp
-
The girl was born in an area very close to San Isabel National Forest, Colorado, to a single mother by the name of Taylor Serrano. From birth, the girl was kept secluded from the outside. Her mother, having lost her first child, was afraid to lose her next child even if Alyssa wasn't what she expected her to be. By that, I mean Taylor wanted another blonde hair boy, but only got the blue eyes.
Because of her mother kept her away from other kids and kept her out of school, Alyssa had to turn to books in order to learn aside from the speaking portion. Overtime, she actually grew to be a avid reading despite what those might believe. And, reading became her part time hobby starting at the age of four. Social interaction was also at a low, and often times she would end up talking to her stuffed animals and later on in life the sun. Yes, you heard me, the sun. Because this was how she grew up she never really questioned her behavior and thought of it as normal.
Furthermore, Alyssa didn't have much connection with her mother. The two of them didn't get along that well and often times her mother would get mad at her because she wasn't what she wanted. But, overtime it grew more into being pissed off that Alyssa wanted to be able to go to school and meet other people, along with leave the house for long periods of time. She also became curious about her missing father, who, when brought up, sent her mom into an everlasting rant about the "asshole who ruined her life".
Even though she was secluded, Alyssa was allowed to go outside. But due to the picket fence around her house she couldn't exactly go anywhere that far from her house. And, even though Alyssa was brave enough to adventure out, she was always afraid of what her mother would do.
Life was boring for the girl until her tenth birthday. It was like any normal time, and one of the rare occasions where her mother treated her nicely. However, even though it was what seemed to be a nice day, Alyssa was losing her cool. She was tired of having to live how she was, and she wanted to go off on her own. And, to do so, she left beyond the fence gate when her mother called her in.
After that, things changed. She had been running for a long time now, and her feet were sore and legs burned. Her skin had been scratched by twigs and bushes, and sounds all around here caused her to be frightened. One sound in particular seemed to be her threat, and, it turned out she was right. Behind her a giant Python like creature had been stalking it's prey. The prey being the helpless child.
Finally, once she was no longer able to run, Alyssa believed it was the end. She curled up in a ball against the mountain side and waited for the monster to strike her down. But, instead, she was saved.
Her mother being the one to do so.
Upon saving her, Taylor's life was taken instead. And she watched as her mother vanished into specks of gold. After that the girl got dizzy, but swears she remembers a blonde man around in his twenties talking to her and telling her it was alright now. Alyssa also remembers a really warm light, like, seriously warm. And then it just sort of blends together until she's standing alone at the entrance to "Camp Half-Blood". In the back of her mind a voice seemed to be telling her to go find a horse man by the name of Chiron.
And so she did.
Camp
-
Upon arrival, Alyssa was placed into the Apollo cabin at the mer age of ten. It took her a few months, but she finally came around to realizing the reality of things. Most of her years there were spent training day after day, making sure she was able to fight and defend herself from all the creatures that wanted to kill her.
STRENGTHS
:
x Kindness - Generally good nature to everyone until proven otherwise.
x Upbeat attitude - Whether it be her front or true attitude.
x Gymnastics - Over the years she's trained to be more flexible in battle.
x Nimble - She's pretty quick, and it helps she has a large amount of stamina.
x ADHD - Keeps her alive pretty much?
x Adventurous / Brave - Alyssa enjoys going outside camp and taking part in things that would need bravery. She's not gonna chicken out.
x Curiousity - Could be labeled as both.
WEAKNESSES
:
x Rebellious - Tends to have a hard time following rules when she doesn't want to.
x Bold / Self-centered - Not so much now, but she likes being center of attention.
x Internal Conflict - Bottles it all up, so then usually it pours out at wrong times. It also makes it so that it's obvious when she's in a bad mood.
x Childish - Tends to be more sensitive and child-like than most girls her age.
x Brains - Because she never attended school, she's pretty outdated on a lot of things that she couldn't read in books.
x Lack of Leadership - Don't get me wrong, she can help lead people when need be it. But on more important things like quests that deal with a lot of realistic, out of camp decisions she's a lost cause.
x Naive - It's. . . gotten her in too many bad situations to count.
WEAPONS
:
x Prophemi - A sword made of pure, solid light. It's her main weapon and over the years it's been easier to summon. Because it's light she's been able to manifest spikes from it and change it's form depending on the situation.
x Sunny - Her bow given to her by her father upon her quest at the age of sixteen. It has what seems to be a mind of it's own and only appears when it wants to, which is usually never.
TRIVIAL
:
x Her fears include Strawberries, snakes, small spaces, and being abandoned.
x Alyssa's hair was actually dark brown before she ate a magical strawberry on her first quest and it became blonde forever.
Hair dye, magical hair dye, trimming, or anything that will mess with her hair does not work on her hair. It will always turn back to it's normal length and blonde color.
x She hates her father and tries to stay away from his as much as possible.
x She has a Pegasus named Delphi.
x Lyssy has also been at camp since she was 10.
x She wants to become a professional singer. But, she knows it wont happen with her situation.