Name: Nagisa Momoe
Nickname?:
Age: 10
Gender: Female
Sexuality: Straight
Personality: Nagisa is described as very childish and outgoing. Being only ten, she definitely acts her age. She spends most of her time playing pranks on campers, and making friends.  She hates Kathleen, because she stole blood from her a while ago. Her goal right now is to stay away from the demon child

Looks: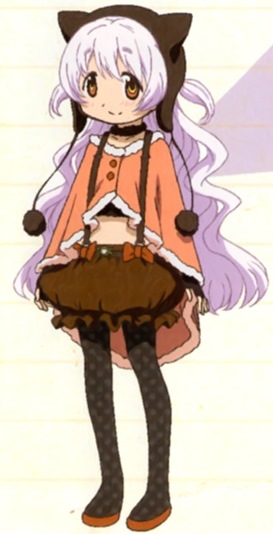 God parent: Morpheus
Power(s)?:  Being a child of Morpheus, Nagisa can change her appearance at will to fit any of her needs. She can change the structure of her body completely, and can also barely shapeshift. (She's learning!)
Backstory: Nagisa had a normal life. She knew she was a demigod for a while and used it to her advantage. Two years ago she popped up at CHB and was claimed just this year by Morpheus. She never has encountered a monster.
Strengths: She is skilled at her powers, and generally makes friends easily. She's also pretty deceptive.
Weaknesses: She's young and weak. She isn't trained in fighting, and is useless in battle.
Weapon(s): She has a trumpet that blows bubbles.
Other?: um