Name:
Ria Griffith
Nickname?:
If you can figure out a way to give a name like Ria a nickname, you go right ahead and do that.
Age:
15, birthday August 1st, 1999
Gender:
Female
Sexuality:
Bisexual.
YEP. The straight white Conservative Christian girl who's about traditional marriage is going for it. This outta be good.
Personality:
Extraverted, but not bubbly or overly outgoing. Ria's a bit fiery and will make her presence known, but is usually a pretty chill friend to have. She's almost always tense and watchful, ready for action. She's fairly competitive, but not quite as bad as you might think. However, she does get very defensive when she feels her superiority is legitimately being threatened. She gets extremely attached to her friends, and often is secretly worried about losing them. Abandonment is her worst fear.
Looks: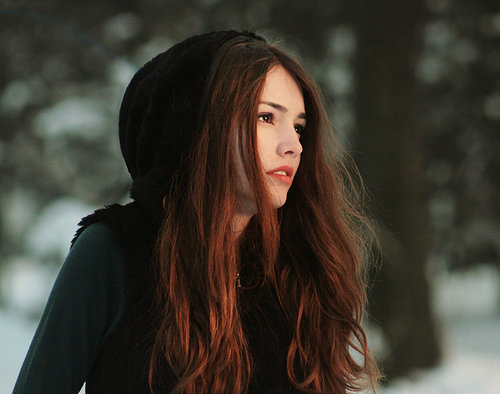 God parent:
Nike
Power(s)?:
Wings
: This is a one-time ability she doesn't know she has yet. Once she uses it, she will grow gold-tinted, snowy wings that are a permanent part of her body. While that might sound awesome… wings. Large enough to support a human being. Never going away. I don't think I need to say more than that.
Backstory:
Ria never really had a home. Her father was a famous, highly successful football player who had a short affair with the goddess of victory. He never wanted a child. It would interfere with his life, his reputation… So Ria went up for adoption the day her dad first saw her.
She did get adopted when she was five, but when weird things started to happen she was eventually moved to another home two years later. From this house, she ran away a year later after she heard them talking about her. She was caught and sent to a foster home, which was a far worse experience. Three months later, she was found by a satyr, but refused to go with him out of fear. Caught by the authorities again, she went to one last home where she was closely watched but ran from by the time she turned ten. This time, she found her way to Camp Half-Blood.
When she first arrived at Camp, she was super scared and drawn back. She was knew she was different, even more different than the rest of these kids with their talk of gods and monsters. Eventually, she came to terms with both her heritage and her sexuality. After that happened, she became far more comfortable and friendly. When she was nearly 13, she uncovered the full truth of her past and was claimed. That was also when she received Ikanóti̱s.
Strengths:
She's a very powerful warrior, and her close bond with friends and teamwork skills only enhance that. Getting along with people comes fairly easy to her, and she's usually comfortable with who she is. She also has a healthy appetite for competition and self-improvement. Plus, someday, she'll be able to fly. Weee.
Weaknesses:
Pretty high on the ADHD-o-meter. She's not one to look for plans or information. Abandonment is, again, a huge fear of hers, and at signs of it she can become extremely nervous and insecure. She has a need to feel like she's the best at whatever she's doing, which is really hinting at a need to feel needed. Also, once she has those wings… thats a whole world of issues.
Weapon(s):
A Celestial bronze bladed mace named Ikanóti̱s. She also uses a shield.
Other?: